Cryptographic Acceleration from an Embedded HSM
Cryptographic Acceleration from an Embedded HSM
Thales Luna PCIe HSM
Thales Luna PCIe Hardware Security Modules (HSMs) can be embedded directly in an appliance or application server for an easy-to-integrate and cost-efficient solution for cryptographic acceleration and security. The high-security hardware design of Thales Luna PCIe HSM ensures the integrity and protection of encryption keys throughout their life cycle.
All digital signing and verification operations are performed within the HSM to increase performance and maintain security.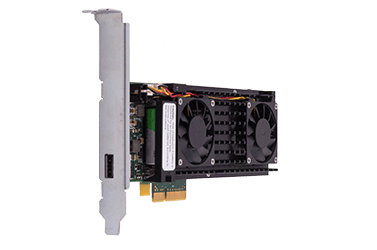 get brief
Need brief about Thales Luna PCIe HSM ?